IVEK's provides counselling to private individuals, starting and operating businesses, investors, non-profit organisations and foundations, education and research institutions and state agencies. Also, starting and implementing of development projects is offered.
IVEK's mission is to increase the development of its clients and partners by engaging the best know-how and offering quality support services for development activities for the development of an enterprising community.
Ivek brandbook you can look here
If you feel that you need a similar solution for your company, then contact us – our contacts

Ida-Viru Enterprice Center new logo
Business cards
Identity
Badge
Docs
Certificates
Posters
Posters
Posters
Posters
Navigation
Navigation rollup mockup
Navigation + logos
Navigation + room numbers
Navigation – glassdoor
Navigation – glassdoor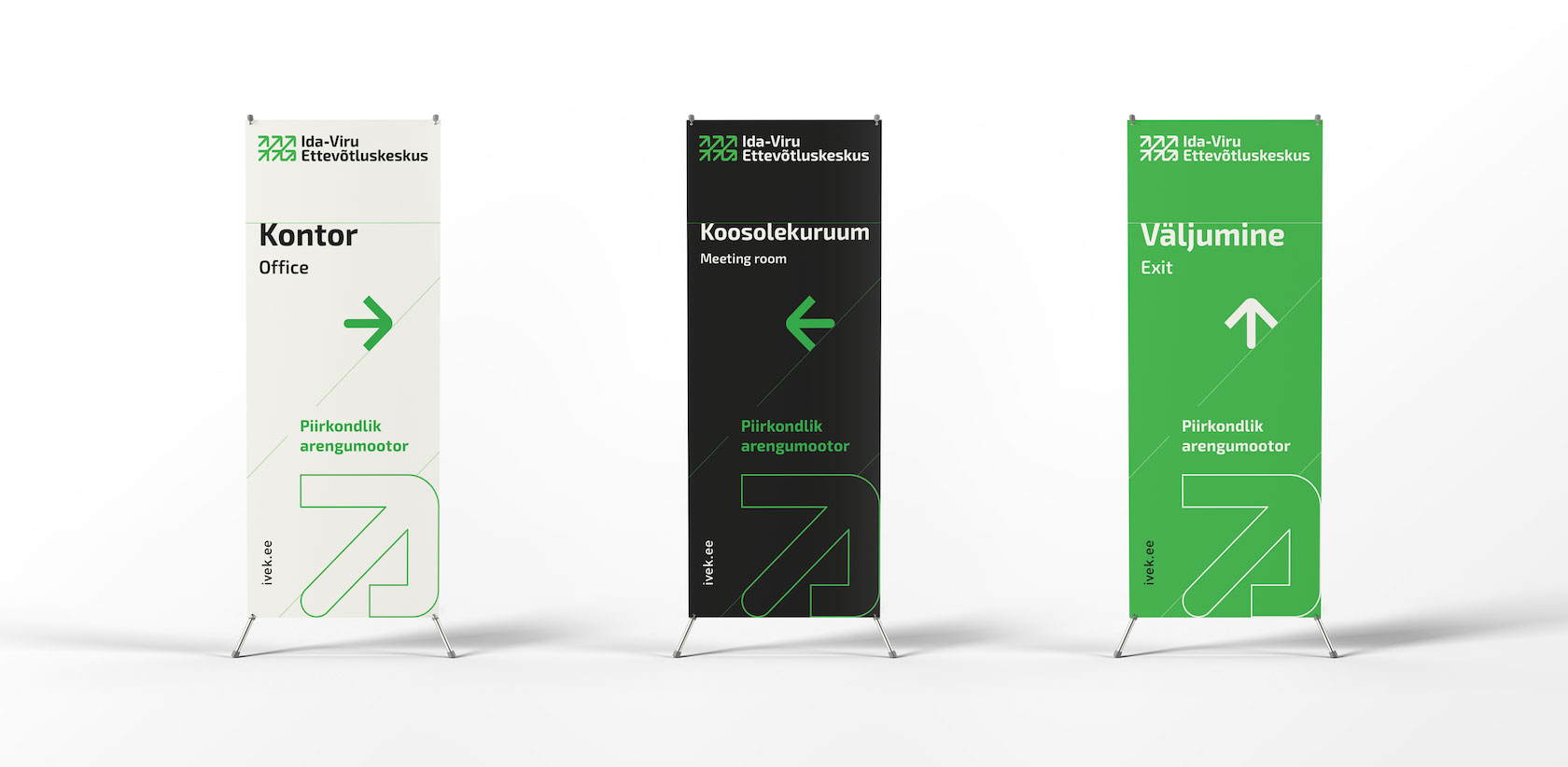 Social Media
facebook, youtube covers
Youtube cover
26 ivek youtube mockup
Facebook cover
Facebook covers
Presentation
Webpage
Ida-Viru Enterprise Center got a new functional website, which already resembles a news portal in terms of volume.
In the initial design phase, we did a lot of work with use cases and created the user flow and types of the homepage. We tested them on real users and improved the user flow based on feedback.
During the design phase, many parts of the homepage were drawn. This is for both desktop, tablet and mobile or smartphone devices. We tested the design again on users.
We programmed a lot of custom widgets on the home page, which allow you to manage the content of the home page in a variety of ways and help to decorate the home page in different ways.
The content of the website was partially moved from the old website, but in cooperation with the IVEK marketing manager Aleksandra, both the old information and the new content got a very good articulation and, so to speak, a breather.
We immediately optimized the website for search engines, and the homepage of the Ida-Viru Enterprise Center quickly appeared on the front page of search engines.